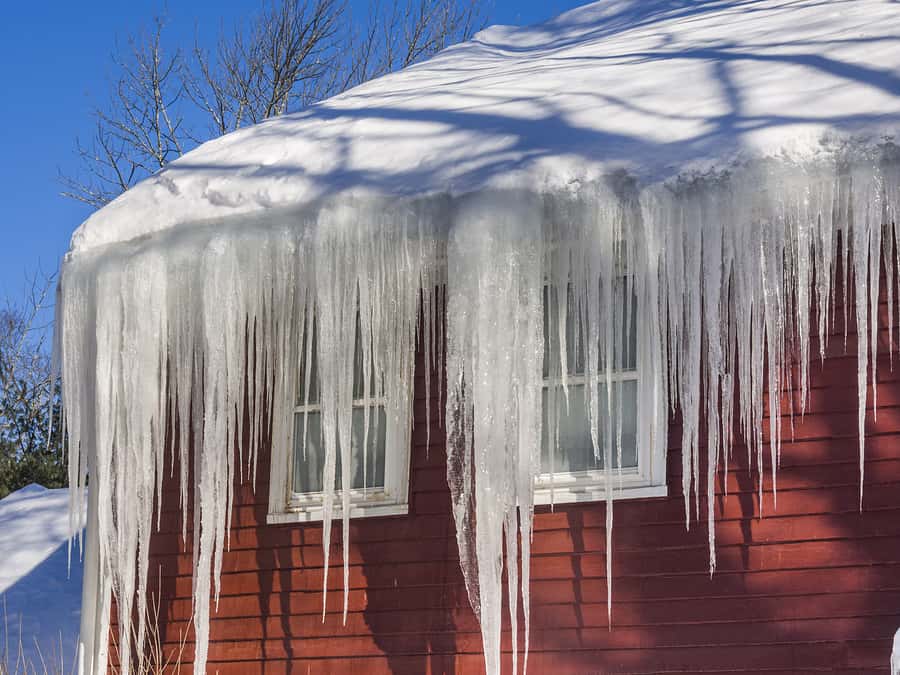 During the winter months, people especially rely on their roofs to provide protection from the harsh weather conditions. You want to feel safe and stress-free in your home knowing that no matter how much it snows your roof is doing its job. But snow and ice can damage your roof even if it is just a few inches leading to costly repairs in the future if not tackled early.
In order to effectively maintain your roof in good shape, it would help by first understanding how your roof is affected during the winter season by snow and ice.
The Effects of Snow and Ice on Your Roof
Your roof will experience various levels of wind, snow and ice during the winter months. All of these harsh conditions will have unfavorable effects on your roof if not taken care of properly. Although, it may seem that everything is fine and there are no leaks during the winter, this does not mean that your roof was not negatively affected. Many problems arise after all the snow has melted and spring comes along with its rain.
Snow Buildup on Your Roof
It is never a good idea to let snow and ice accumulate on your roof. Snow buildup can cause immense stress on your roof and can be damaging over the years which is why it's best to call in a roofing professional to remove the snow properly off your roof. Does not matter how old your roof is, it's always best to remove the snow after a storm to prevent future costly damages related to your roof. Not removing the snow buildup can also lead to ice dams.
Ice Dams
What exactly are ice dams? Ice dams occur when water from the melting snow makes its way down the surface of the roof and then freezes again causing a buildup of ice blocking the run off of the rest of the snow. With the snow being unable to slide off, water will pool on your roof, eventually causing leaks and even damage to your gutters. Ice dams can cause leaks even if your roof is brand new.
Leaks
So, let's say you haven't experienced any problems relating to your roof during the harsh winter climates. No leaks, no problem...right? Well, snow and ice can actually cause hidden damages to your roof that will be revealed once spring comes along and your roof starts to leak when it rains. During the winter when it snows, water will get into all the cracks of your roof and combine that with the cold temperatures, will freeze causing the cracks to expand (the freeze/thaw cycle). The effects of the freeze/thaw cycle can cause detrimental effects to your roof with just one winter season.
Protect Your Roof
So now that you are informed on how snow and ice affect your roof, what can you do to protect your roof? The best option is to hire a roofing professional to remove snow from your roof early on to prevent ice dams and minimize the snow buildup and stress on your roof. As you have read so far, snow buildup will mostly just cause problems for your roof. Having your roof inspected regularly can also help you catch the problem early saving you a lot of money and time in the long run.
Contact DBI Roofing- A Roofing Professional
Our family-owned business has been serving homeowners throughout the Hudson Valley and surrounding areas with their roofing projects for over 20 years. We know how expensive home renovations can be, which is why we offer Free Estimates and affordable pricing. We also offer a 20-Year Labor Workmanship Warranty, so don't hesitate call us to schedule your free estimate today.
Posted by: DBI Roofing Team
Copyright © 2022 DBI Roofing & Siding, Inc., All Rights Reserved.